Our Location: 12503 S.E. Division St. #D, Portland, Oregon 97236
May 1st New Location: 7731 NE 33rd Dr Ste A Portland Oregon 97211
Phone Number: (503) 761-7701
Fax: (503) 762-8290
Email: tiana@kittycatcondos.com
Business Hours: 10-5  Monday to Friday, 11-4 Saturdays
We are closed to the public: SUNDAYS and HOLIDAYS *
January through May is our slower time of year so we highly recommend calling ahead if you are not scheduled to pick or drop off your cat to ensure someone is here. Even if it's during regular business hours. Thank you.
* & Yes Kitties are still cared for on these days-But absolutely NO Pick Ups and NO Drop Offs allowed. This allows us some time off for personal & family events since we have NOT had a full day off in 14 years! If you need a list of kennels that offer limited customer services hours on Sundays and Holidays, by all means call or email and I will gladly refer you. Thank you for your understanding!
Map & Directions
Kitty Condos, Portland Oregon's Luxury Cat Boarding Kennel. Just minutes from Airport, PDX- Portland International.
We are located in SE Portland at 125th on Division Street. From PDX take I-205 South towards Salem, 4 exits up is EXIT #19, Powell / Division take this exit follow all Division signs not Powell. At stop light take left towards Gresham, go up about 25 blocks to 125th. We are in the "L" shaped shopping plaza (125 Plaza) on the left across from 125th Street, next door to Town and Country Pet Hospital.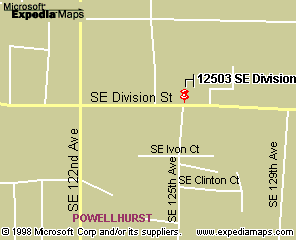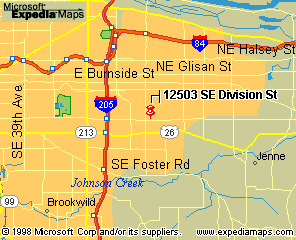 You May Also Like:

Posted by

admin

| Posted in About US | Posted on 12-26-2010 Tags: Business hours, cat hotel, Directions, Gresham, Map, pet boarding, pet hotel, Portland, Vancouver Washington